Birch Avenue
Location
Toronto, Ontario
Photographer
Scott Norsworthy
Concept
In this Toronto Victorian principal bathroom, our clients wanted a graphic space that was calming and timeless. We layered materials and textures to create strong visuals, but maintained a soothing design by maximizing the light and using bright finishes.
Scope
Principal bathroom renovation, we provided interior design services and project management.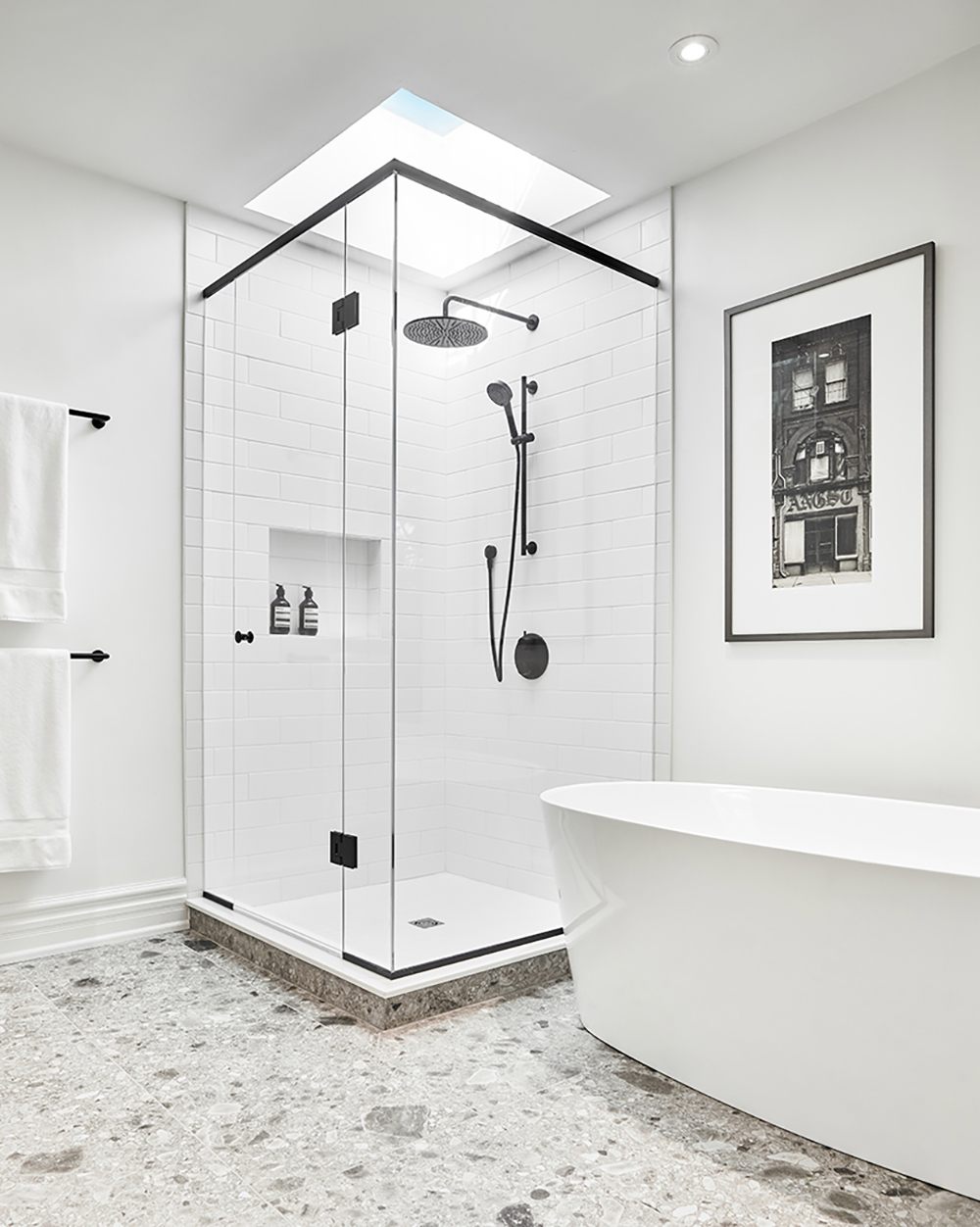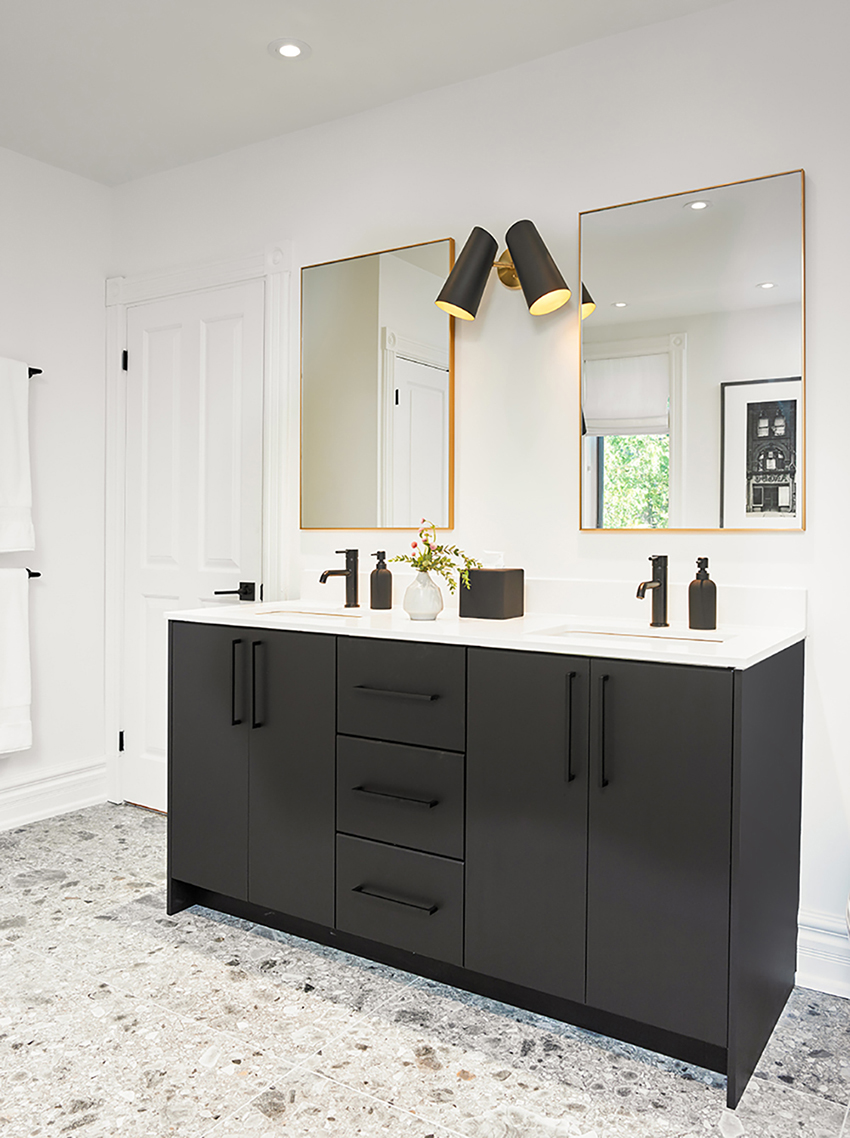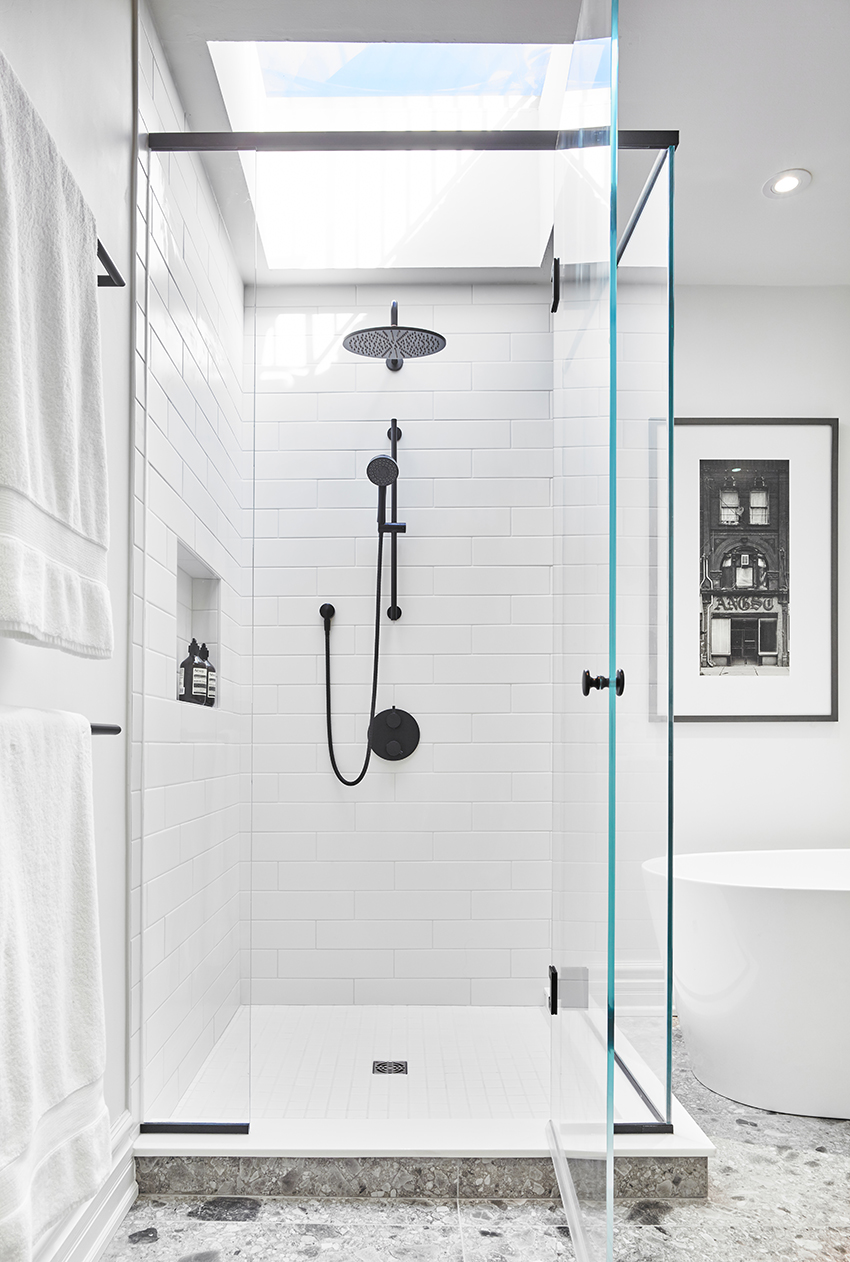 The heavy black vanity in this room is visually balanced with the black frame shower and large soaker tub.