Roncesvalles II
Location
Toronto, Ontario
Photographer
Natalie Hayes
Concept
In this traditional Victorian home, our clients wanted their second floor to echo the traditional architectural elements of their home but enhance them with modern detailing. With a quiet colour palette, we chose textures and tones to create the visual interest in each space.
Scope
Full second floor renovation, we provided interior design services from concept design, construction drawings, furniture and accessories.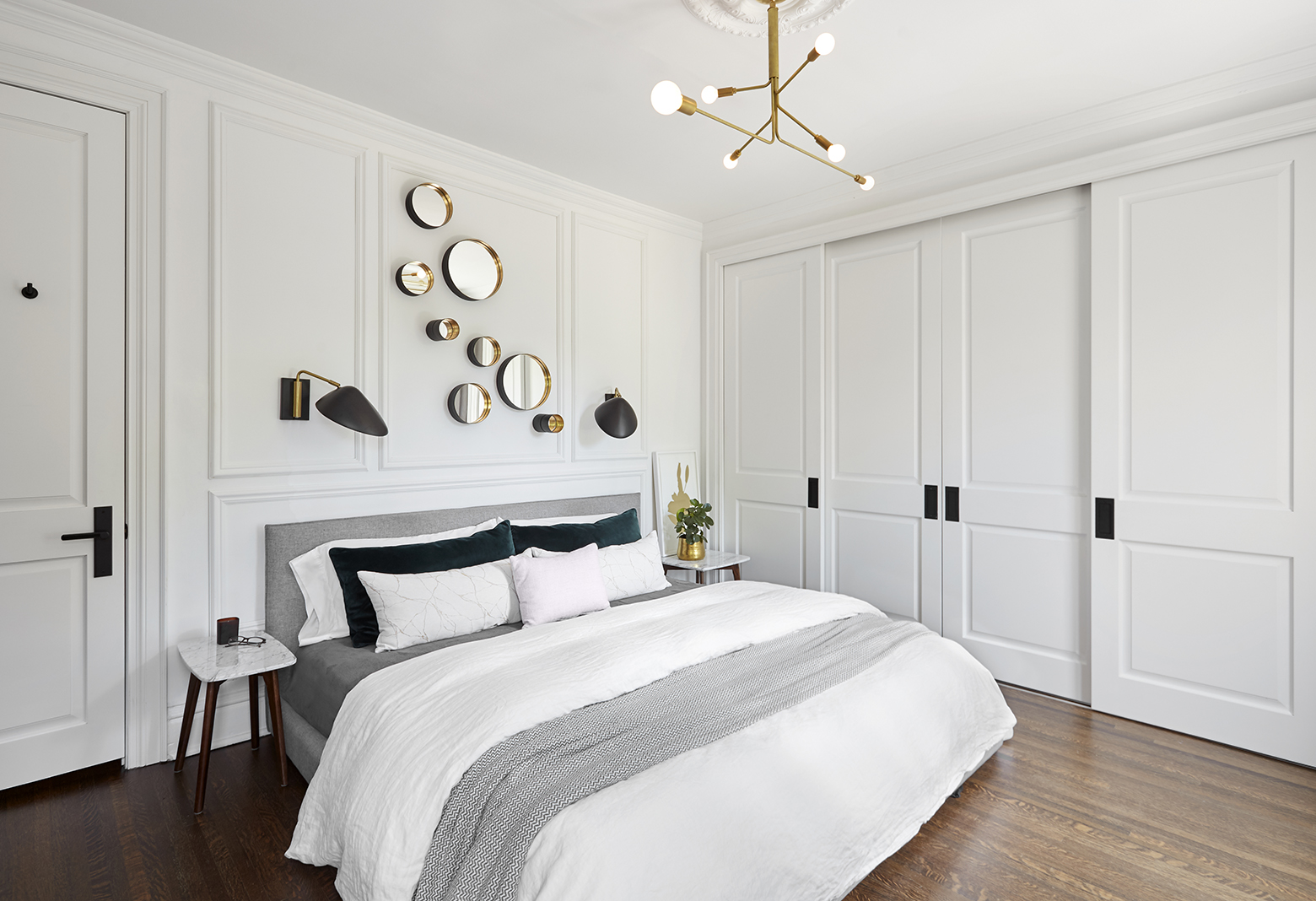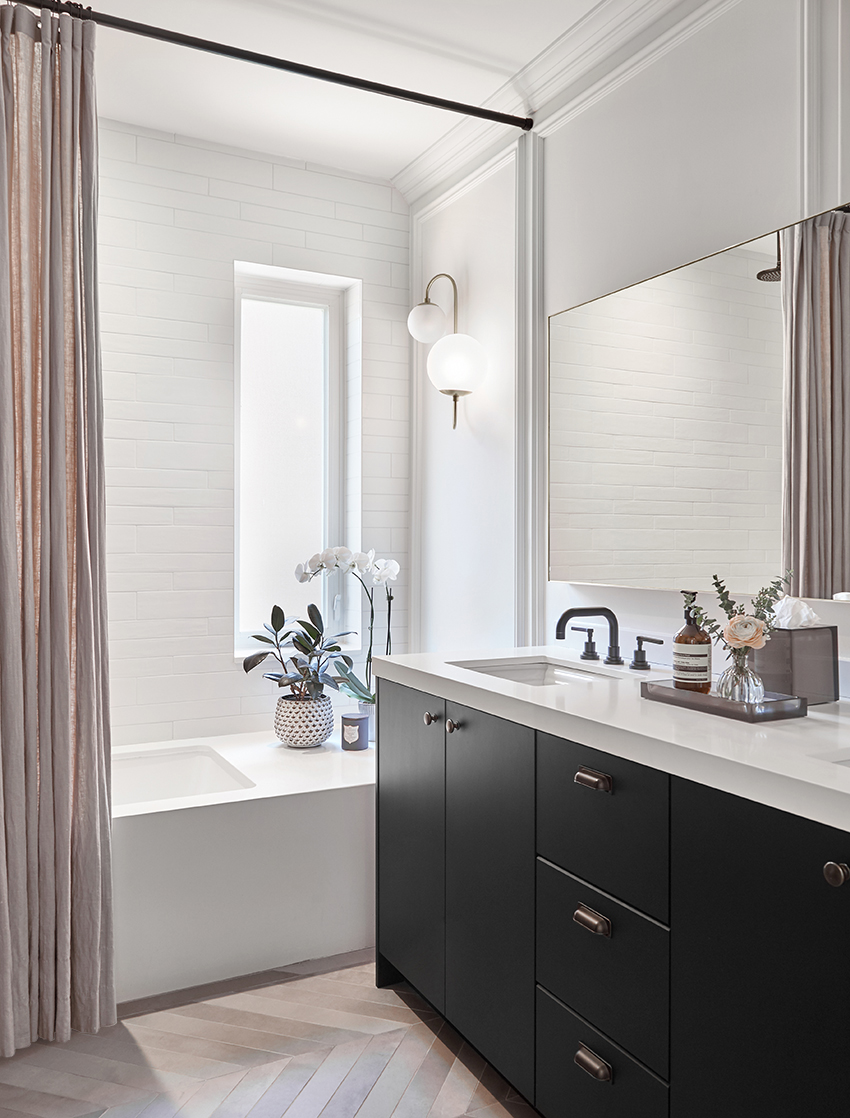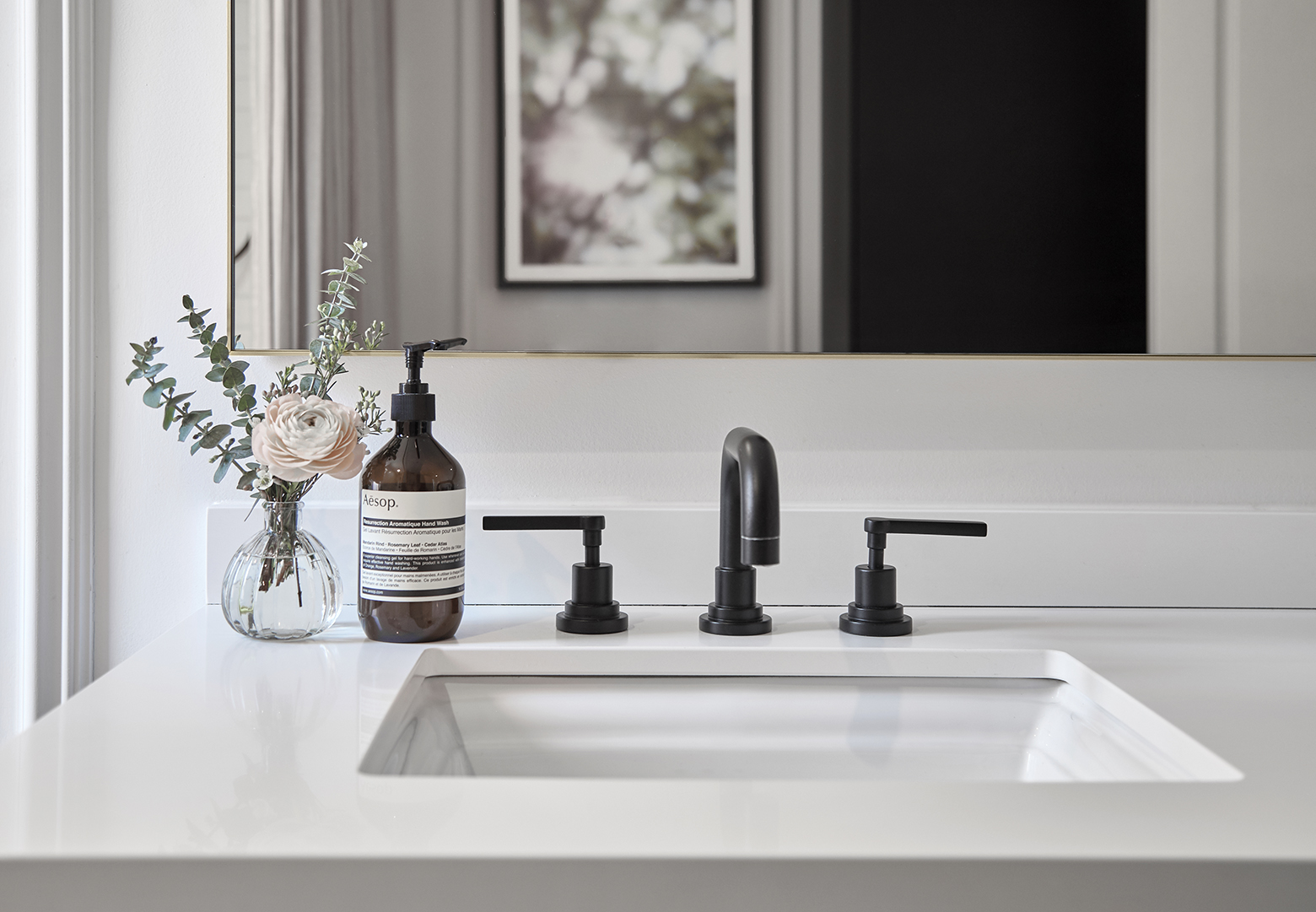 A well-balanced mix of traditional architectural elements and modern details creates a timeless look in this bathroom. Layering artwork and full height shower curtains is a luxury with any tub/shower combo.