Roncesvalles
Location
Toronto, Ontario
Photographer
Lauren Miller
Concept
A warm palette of both hardwearing and natural materials made this home feel inviting and calm for a busy Roncesvalles family. The main floor was blown open and reconfigured to add lots of additional kitchen storage and an island as the centerpiece. A moody indigo powder room, private principal ensuite, and kid's bath for two round out this whole home renovation.
Scope
Full home renovation. Kitchen, powder room, principal ensuite, kid's bathroom, foyer, fireplace, and stair design.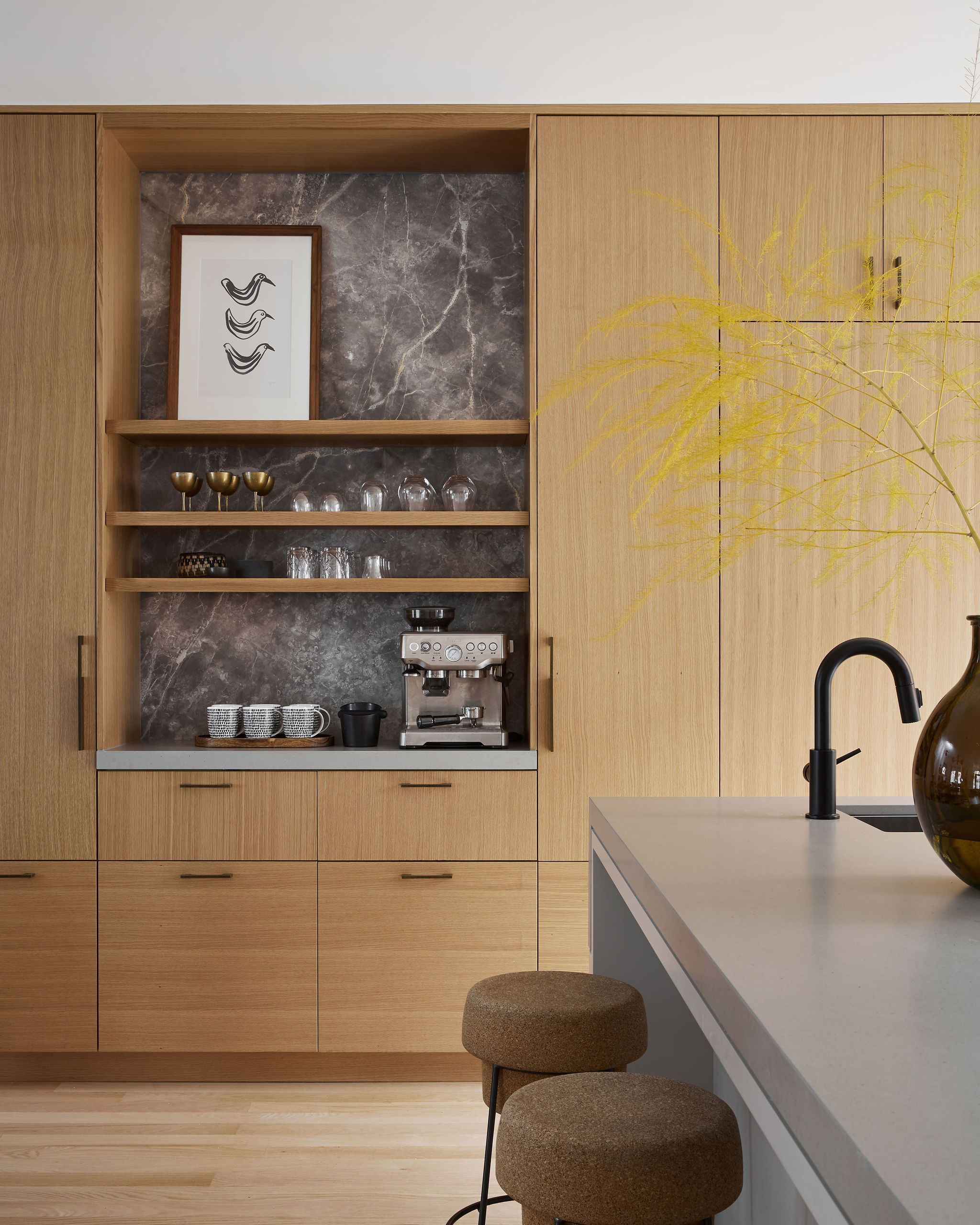 In this newer home, our clients wanted a warm and functional space to reflect their young family's lifestyle. We paired sophisticated natural materials with durable surfaces to give this home it's own modern, minimal soul.