Wine Lounge
Location
Toronto, Ontario
Photographer
Lauren Miller
Concept
To create a wine lounge that supports a luxury rental market wine cellar. Our clients wanted to create a residential inspired space with open 'living rooms' and private 'dining rooms' that act as an extension of their own home. Two Fold Interiors created subtle moments throughout the wine lounge to showcase design ideas, while maintaining a personal and intimate feeling throughout.
Scope
Re-envision the typical wine bar concept to create a space that supports an adjacent luxury market self storage wine cellar.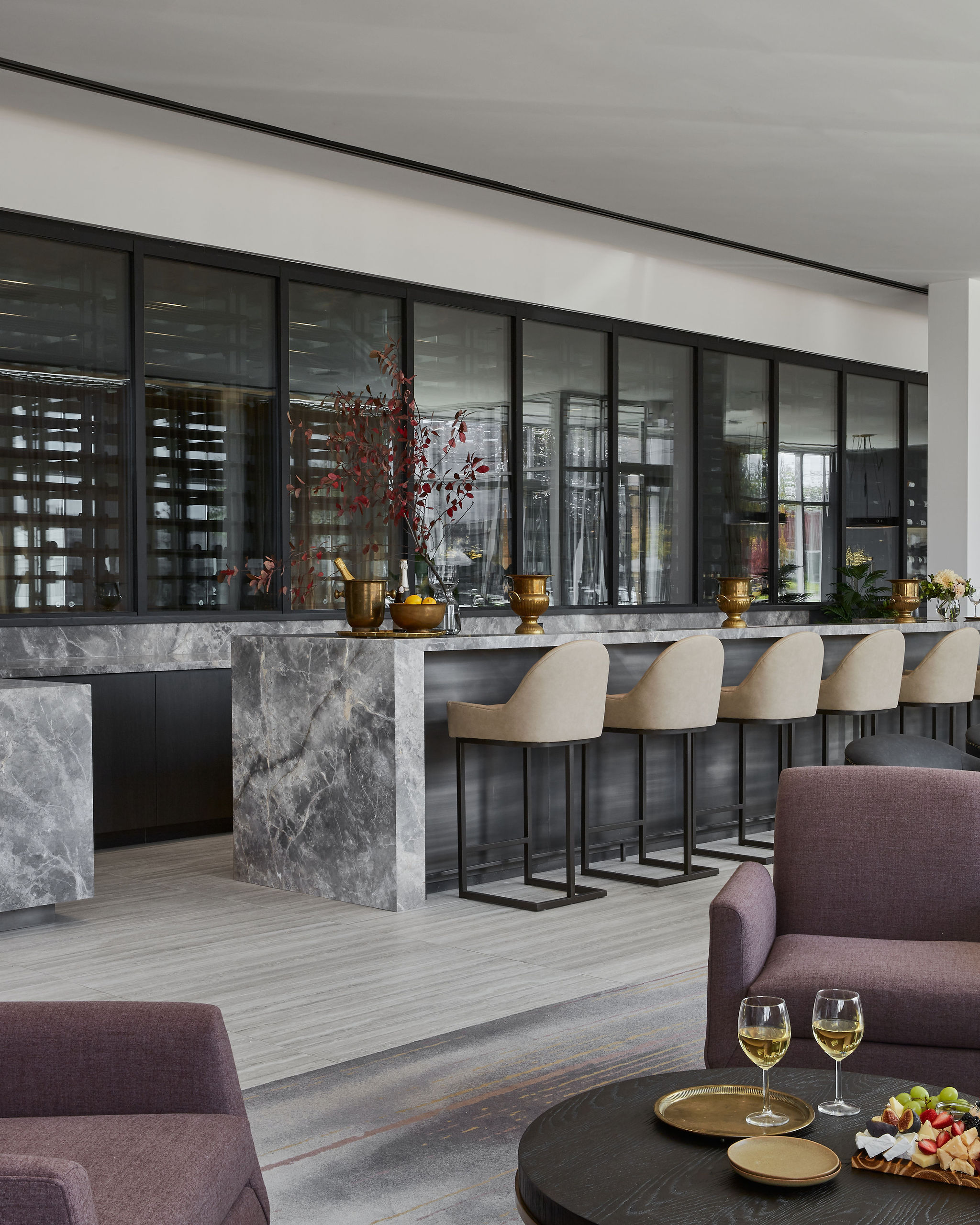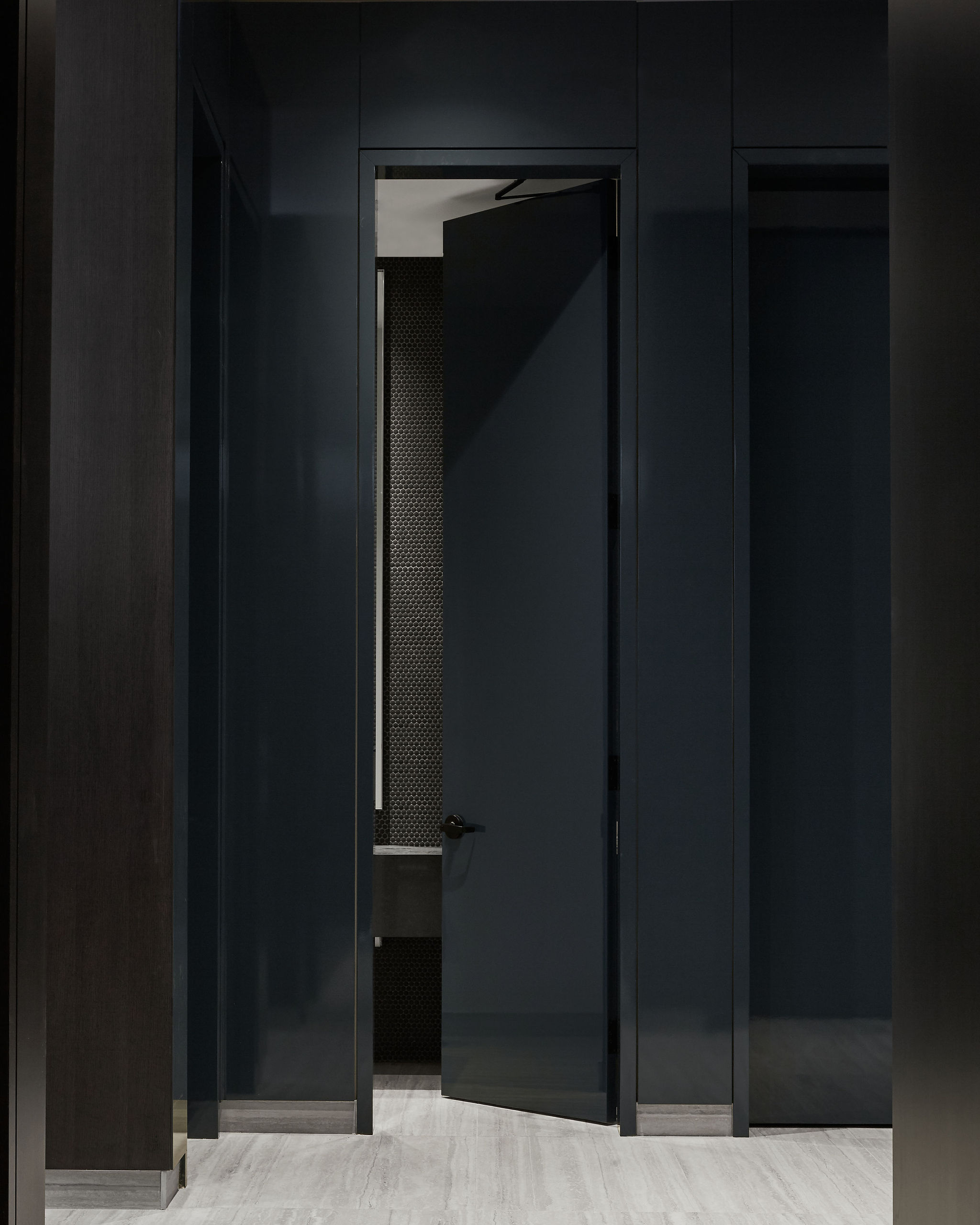 We developed a sophisticated material palette that felt warm and inviting by using dark wood tones and metals, blended with rich stones and soft fabrics to create a space that felt timeless and classic.