Watershed Partners
Location
Toronto, Ontario
Concept
Our Canadian west coast clients wanted to bring the warmth of their Victoria office to their new Toronto location. This coworking space incorporates rich Douglas Fir wood and warm grey tones to create a social and vibrant work space for their clientele. We maximized their budget with a balanced mix of high and low elements to create a quick-turn around space for them to enjoy.
Scope
Full commercial floor renovation, we provided interior design services from concept design, construction and millwork drawings, furniture and accessories.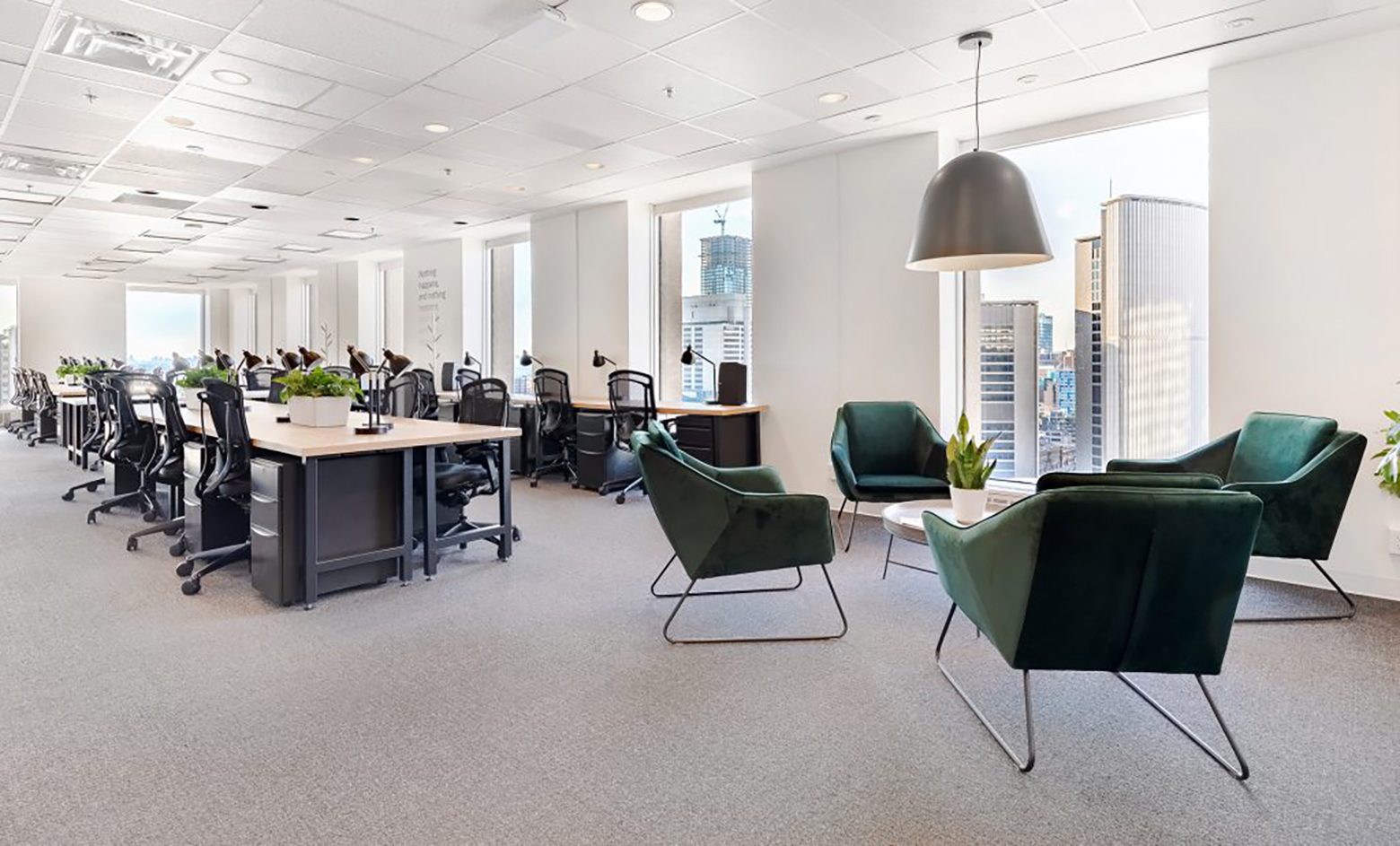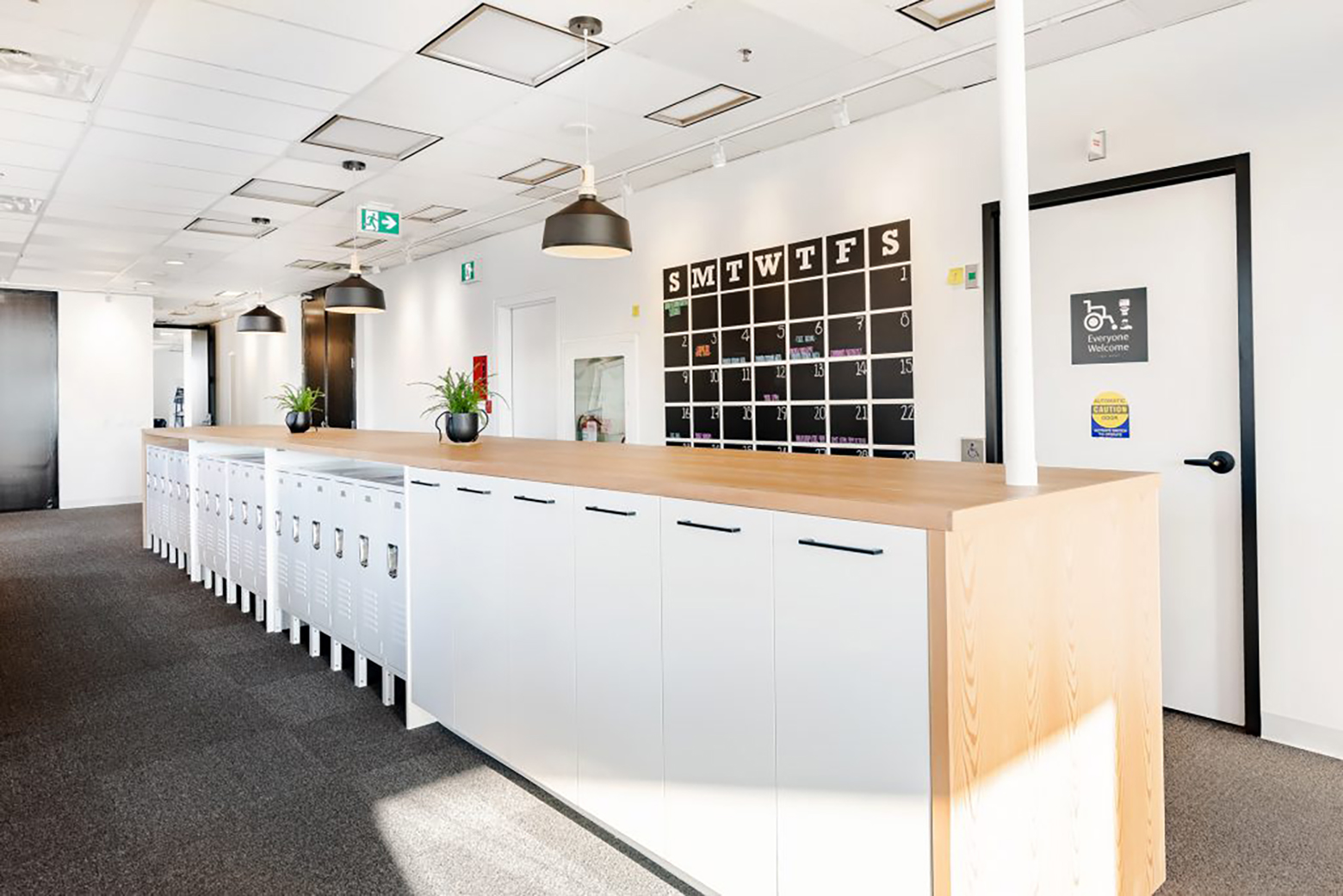 The Douglas Fir waterfall counters creates a grounded area for the business centre and kitchen space.